The Bridgetender Tavern and Grill, a busness opportunity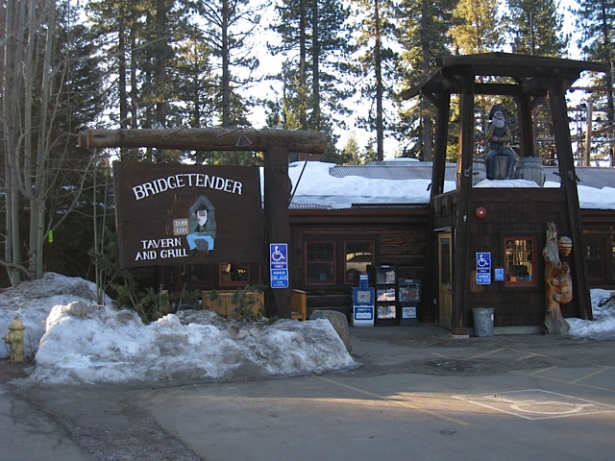 The The Bridgetender Tavern and Grill (The Bridgetender) is located at 75 West Lake Boulevard, Tahoe Cit
The property, approximately 0.57 acres, is situated on the Truckee River near the river's outlet
from Lake Tahoe within sight of Fanny Bridge, which spans the river. Tahoe City, a major
commercial and recreational center on the north shore of Lake Tahoe, is at the intersection of
California State Highways 89 and 28. The abundance of summer and winter recreational and
commercial offerings make the site a premium commercial restaurant location.
Property Details
Priced at $1,100,000
75 West Lake Blvd
Tahoe City, CA 96145
MLS#: 094-540-025-000
Square Feet:
2700
Current Use:
Restaurant
Occupants:
Owners
Acres:
1/2 acre
View:
Steet
Zoning:
Commercial
Plan Area:
Tahoe City
Parking Spaces:
15
ADA Status:
Complete
BMP Status:
Complete
Sewer Status:
Complete
Loan Amt:
n/a
Gross Income:
n/a
Expenses:
n/a
Net Income:
275,000
Year Built:
1996
Status:
SOLD
Sub Status: